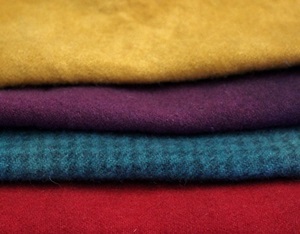 We are all learning how to go about our lives in new ways these days. I have been teaching Zoom classes and think this might be a great way for you to choose the wool for you next project with out leaving your house.  I can set up a Zoom  appointment and show you the wool I have in the studio. I have a great selection of hand dyed and  bolt wool and can custom dye if the perfect colour is not in stock.
email me or phone 613-273-6707 (email is the quickest way to reach me)
Zoom is very easy to use and it usually just takes a click on the link to get going.
I will ship the wool or you can arrange a curbside pickup at the studio if you like.